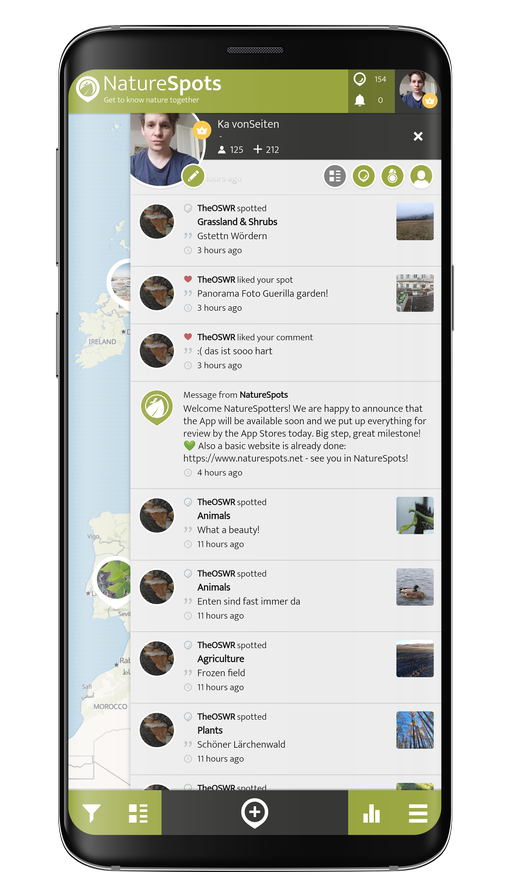 Hey, do you love Nature?
Observing and learning about nature is fun and can help to protect our environment. In the NatureSpots App, you can put up all kinds of nature sightings - from species to habitats. Join up and help to build a biodiversity data set and share your photos!
Create your account or download the NatureSpots App for your Smartphone now to join the community!